This project is a group effort with Ping:
https://pings.news/
and Emma-Kate:
https://www.neon-hart.com/
as part of D&AD Shift 2022. I designed the interface
of the mobile app, as well as logo for the campaign.
LATELY WITH GOOGLE
Art direction, UI/UX








"Google's mission is to organise the world's information and make it universally accessible and useful".

Challenge: Get Gen-Z content creators to use Google Trends as a tool.



Insight: Data can seem abstract, inaccessible and difficult to interpret.
Idea: Make data fun and easy to access.


— — — — — — —


How did we do that? / Execution:
1. We thought it would be a great opportunity to design a mobile app for Google Trends (We were wondering why it's not available yet)

Gen-Zs and Content creators are most likely
heavy smartphone users. With 98% of Gen-Zs in Australia already owning smartphones, we thought that by having Google Trends App ready on their smartphones, we solve 2 problems:
1. Making it easy for content creators to access data and grow their followings while on-the-go.
2. Allowing the app to be integrated into their lifestyle, so using data would be as natural as scrolling through social media!
Notable features of the app:
The ability to follow trends and be notified when a trend is spiking/trending
Personalise and pin areas of interests to get updates on what is trending on these areas
2. We collaborate with Twitch, start a gameshow and make data FUN!
This is done first and foremost by a new feature on the app called
Question of the Day
. It is a simple, 1 minute game that keeps users engaged by asking trivia questions based on Google Trends data.
The Trivia will lead users to a Gameshow collab with Twitch, which already has a big market of 140 million active users on 2020. We tap on the 73% gen-Z and millenials viewership on Twitch by creating a gameshow.
One gameshow session will feature 4 of many trending content creators where they battle out skits based on trending topics and have us test their knowledge on online trends.
It prompts you to
a pop-up screen
that tells you the answer to the trivia, the explanation and data in relation to the answer, and a call to action link to our gameshow.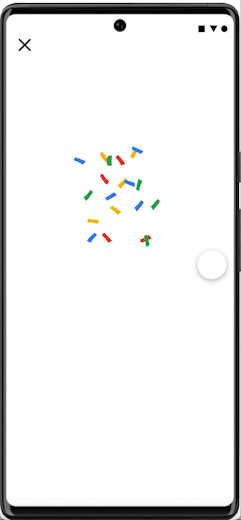 — — — — — — —